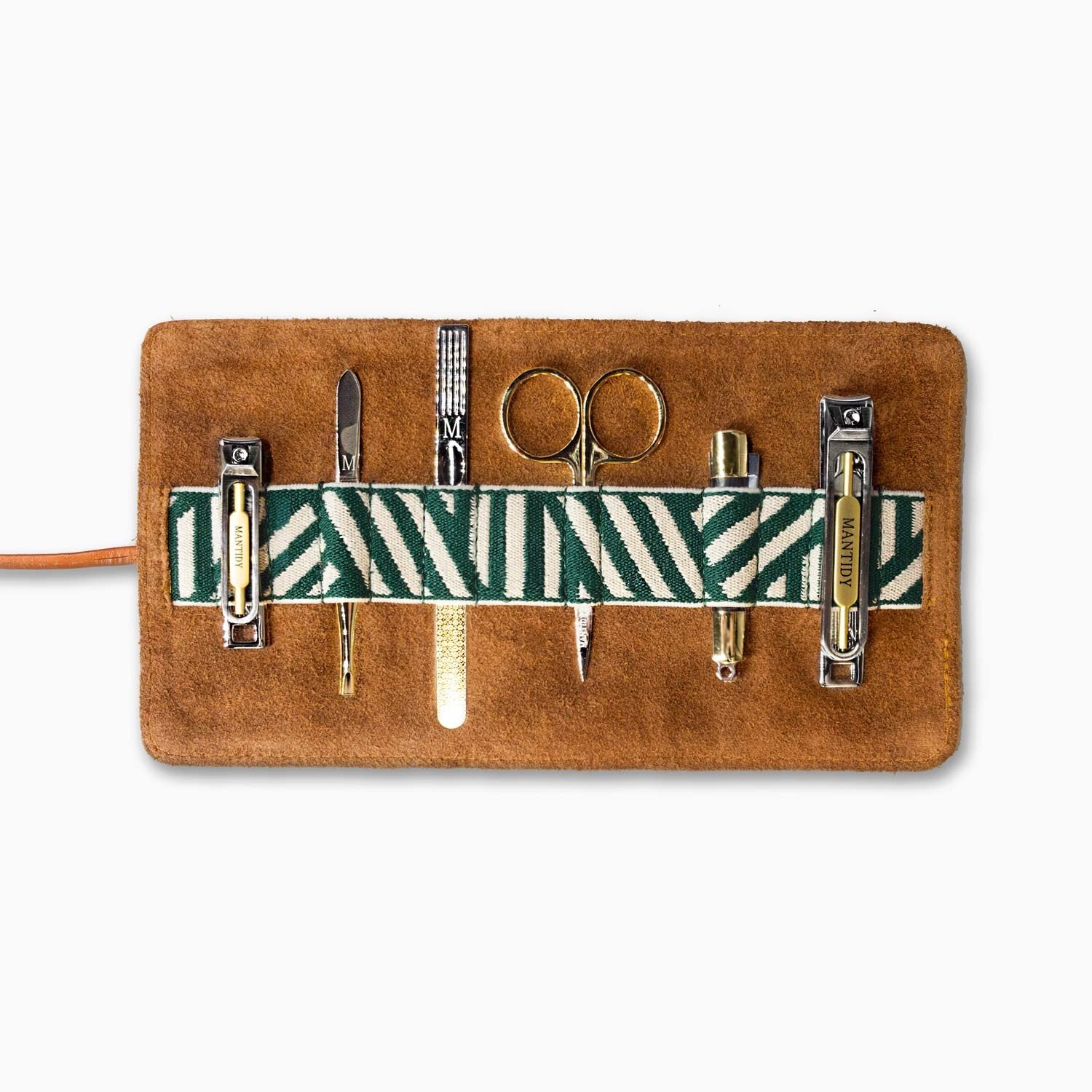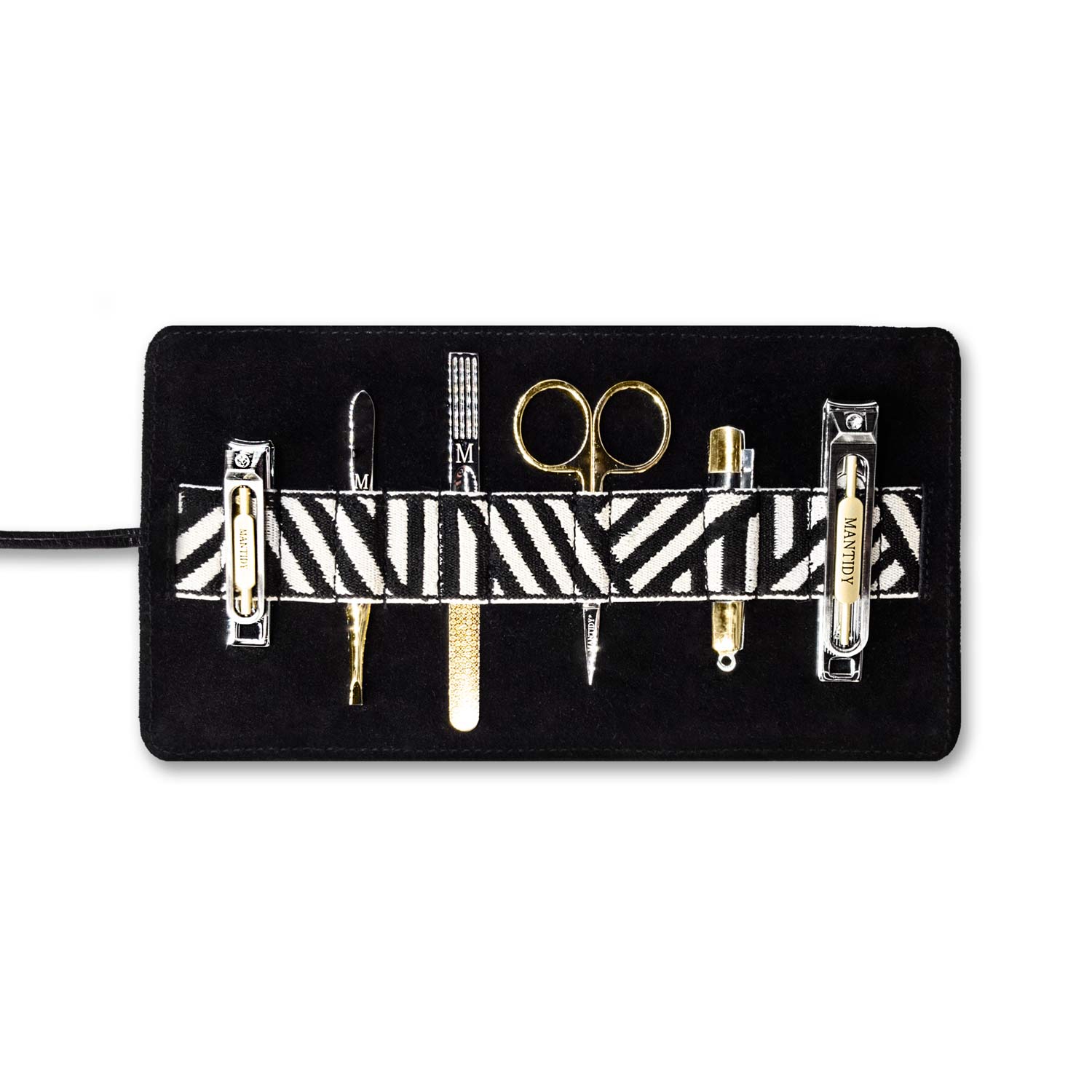 Mantidy Gaucho Grooming Roll
Genuine leather manicure organiser with chevron embroidery and a set of essential high-quality carbon steel tools, produced in a combination of silver, gunmetal and brass finishes. All stylishly curated and held inside an elasticated inner band: a pair of nail clippers, small curved nail scissors, a nail cleaner and file, tweezers and a pen knife (very sharp, please be careful). It offers considered usability and luxury style, a perfect gift for men.
Materials: Mantidy Gaucho Collection is made with genuine soft coated nappa cowhide leather and decorated with cool aztec embroidery. The inner roll is made up of soft cow suede.
Specs:
L9"(23cm)XW4.5"(11.5cm); ROLLED:H4.5"(11.5cm)X L2.5"(6cm)XW2.5"(6cm)
Colours:
Tan leather (green and cream embroidery and elasticated inner band)
Black (black and cream embroidery and elasticated inner band)
Dark Brown (yellow and cream embroidery and elasticated inner band)
You may also like:
Mantidy Herringbone Handwoven Grooming Roll