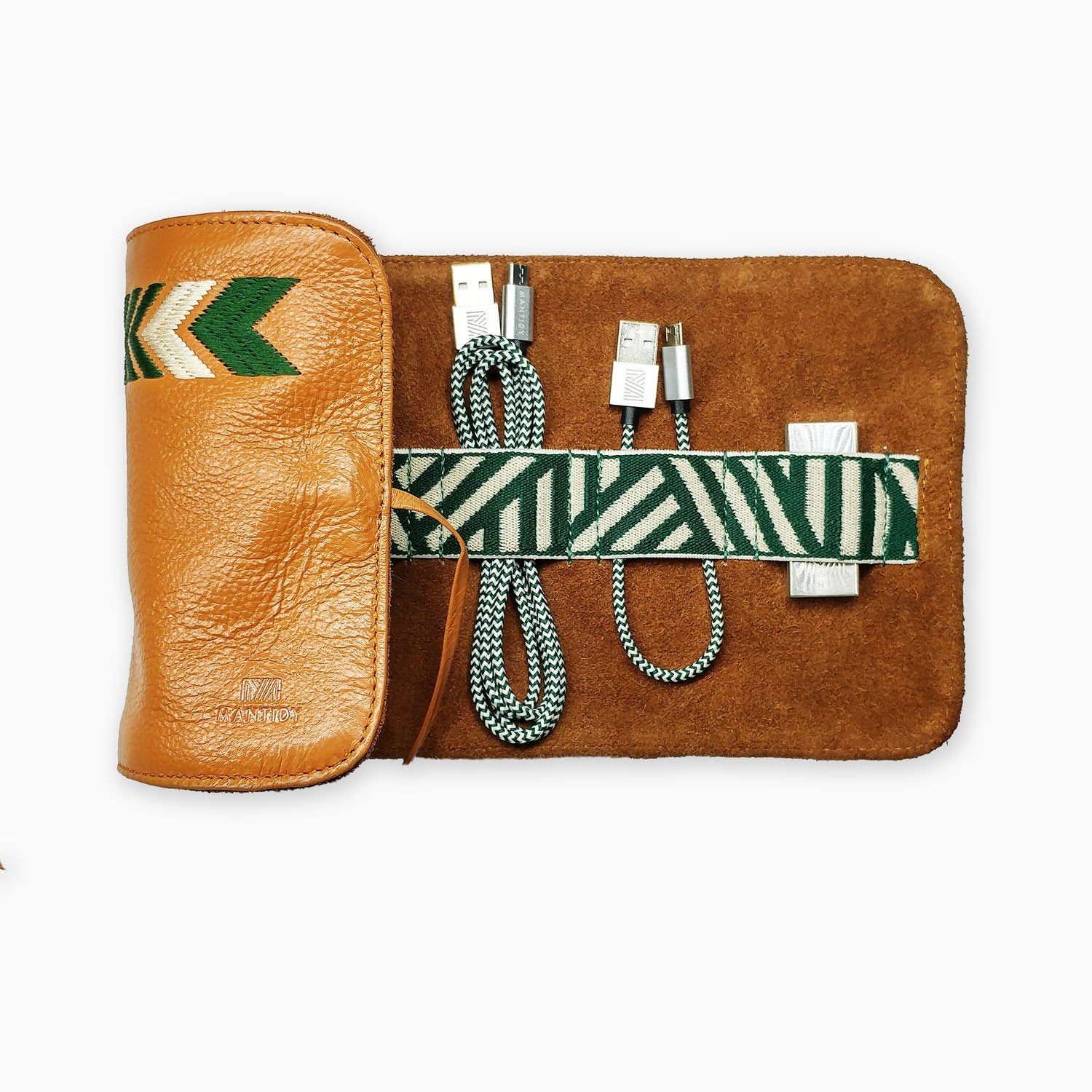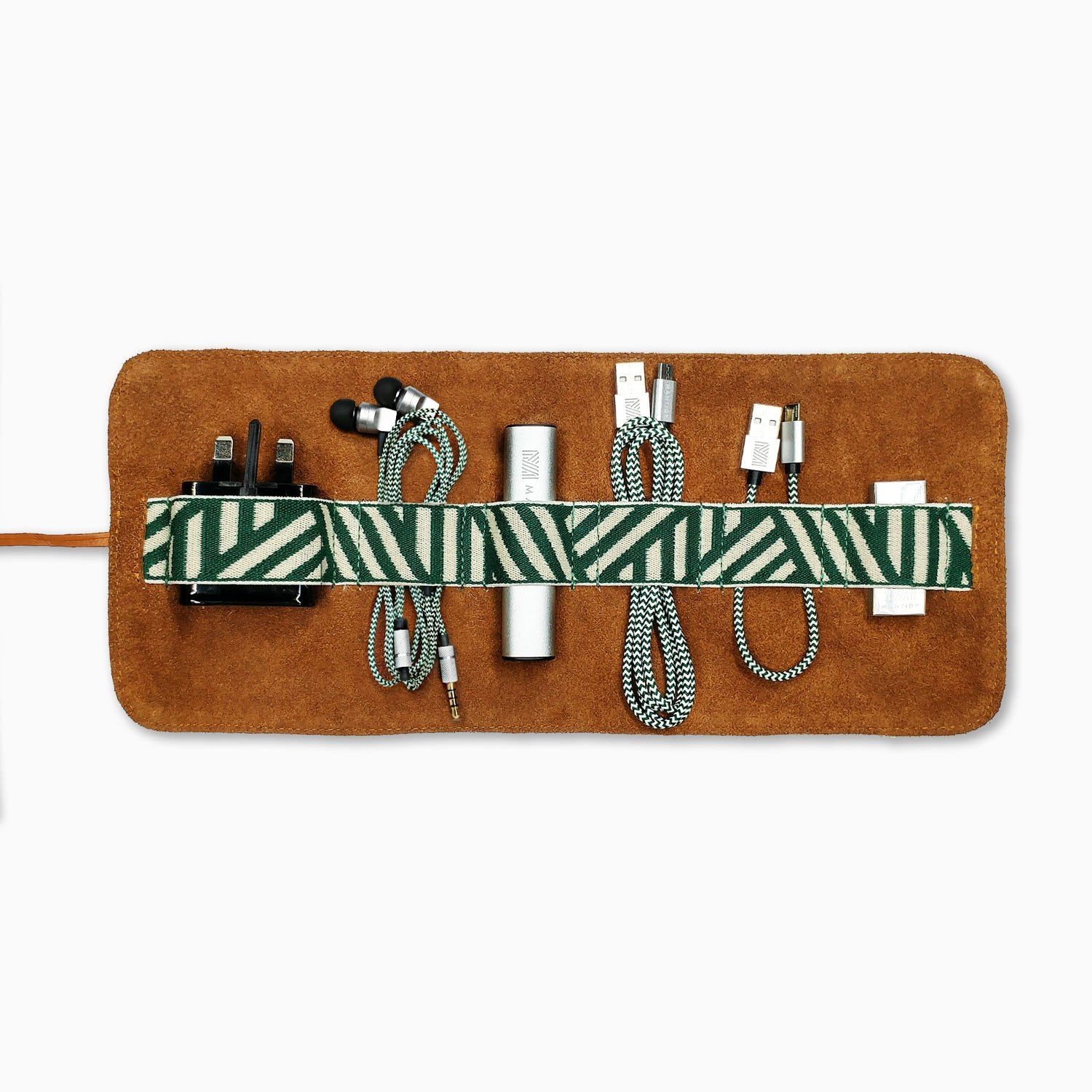 Mantidy Gaucho Tech Roll
Genuine leather mobile tech organiser with chevron embroidery and a 6-piece mobile accessories kit, stylishly curated and all held inside an elasticated inner band. Includes: Power bank/External Battery, USB wall charger, 1m woven USB cable (iPhone or Android), 0.2m woven USB cable (Android), matching high-quality headphones and a cool stainless-steel USB Stick/ Flash drive. It offers considered usability and style, a perfect gift for men.
Materials: Mantidy Gaucho Collection is made with genuine soft coated nappa cowhide leather and decorated with cool aztec embroidery. The inner roll is made up of soft cow suede.
Technical Specifications:
L13.5"(34cm)XW5.7"(15cm); ROLLED: H5.7"(15cm)X L3"(8cm)XW3"(8cm)
- USB wall charger (1 or 2 USB ports, output DC5V—1000mAh)
- 1m woven USB cable (iPhone or Android), Sync and charging modes (up to 1000mAh)
- 0.2m woven USB cable (Android), Sync and charging modes (up to 1000mAh)
- Power bank - external charging battery (2600mAh, 3,6V; input: DC5V—1000mAh; output: DC5V—1000mAh)
- Headphones (stereo, standard jack 3.5mm, 16Ω±20%, Microphone, 20Hz-20kHz, control button)
- USB Flash drive (16 GB) 
Phone Types:
IPhone Android MicroUSB (Samsung S5,6,7, HTC) Android USB-C (Samsung S8, Google Pixel, LG, Xiaomi)
Android MicroUSB (Samsung S5,6,7, HTC) Android USB-C (Samsung S8, Google Pixel, LG, Xiaomi)
Android USB-C (Samsung S8, Google Pixel, LG, Xiaomi)
Colours:
Tan leather (green and cream embroidery and elasticated inner band)
Black (black and cream embroidery and elasticated inner band)
Dark Brown (yellow and cream embroidery and elasticated inner band)
You may also like:

Mantidy Gaucho Grooming Roll

Mantidy Herringbone Handwoven Grooming Roll